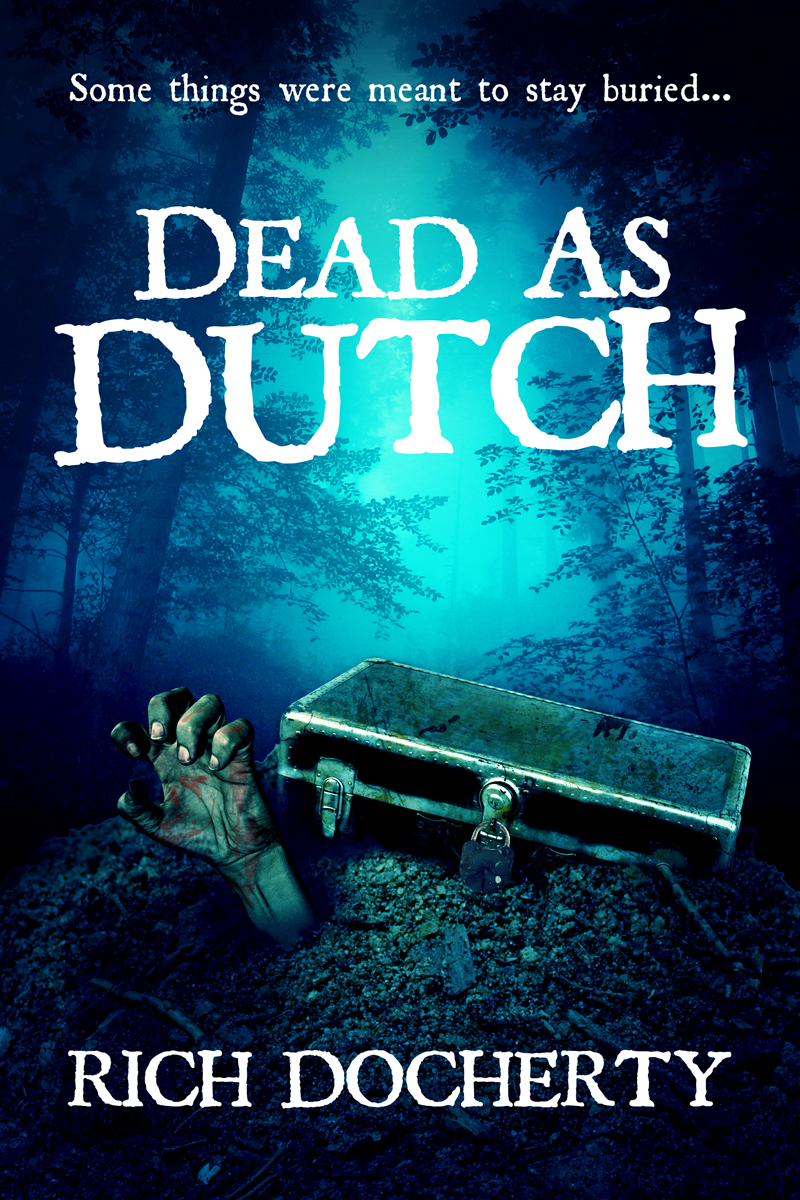 By Rich Docherty
Published: March 01, 2012
Words: 72151 (approximate)
Language: English
Stan Heberling is having a rotten day. Of course, zombies and a demented hermit with an itchy trigger finger can ruin any guy's day. All he wants to do is finish his senior film project "Letter 13", but stumbling upon the long, lost buried treasure of legendary gangster Dutch Schultz has messed up his plans big time. Not to mention his frustrations with prima donna actor Bryce and the constant complaints of his teenage sister Dana helping out on second camera. Fortunately, Stan's smokin' hot female lead Keisha is as easy going as she is easy on the eyes and brainiac sound man Irv a supportive ally. But Stan is feeling the pressure as he only has the weekend to get his movie in the can and, so far, his well-honed plan has imploded into a comedy of errors. And that's before the squirrel stew and an ax named Bad D and finding out about a curse that unleashed the undead mobsters. Who said being a director was easy?
Review

:
Director Stan Heberling's well laid plans to complete his Senior Film Project in one short weekend were quickly dissolving into oblivion. After all, he had cast the audacious Keisha, and the self-proclaimed martyr, Bryce, as the lead actors in "Letter 13″. Even traveling to the film location in the Catskill Mountains proved that the film's goals were in jeopardy. Mishap after mishap befall the young film crew even before they find a strange and mysterious locked chest protruding from the riverbank. Could this be the long lost and cursed treasure of the devilish gangster Dutch Shultz? The course of their predicament disintegrates further when after becoming lost in the woods, Stan and his gang cross paths with a backwoods yokel who seems to like shooting everything that moves. Add to that it seems a batch of hideous zombie gangsters is chasing them. The situation might make one wonder if they will ever make it out of the woods ALIVE! It does seem possible they may become the victims of a cursed treasure.
Librarians with
librarian degrees
may want to look into purchasing this book for their collections.
I found it to be quite interesting the way the author wove each character's background into the story. It allows you to integrate yourself into their lives as well as their adventure. The interlude's of 'character breaks' serves to not only build solidarity between the reader and the characters, but it also leads to you anticipate the chaos and mayhem that you know (and expect) will follow. Although this book is really geared more towards teens and young adults, I found it to be quite enjoyable. If I were to tell the truth, I would have to say that I even laughed at some of the comical drama between Stan and the other characters. I believe Rich Docherty has richly combined humor, horror, and fantasy in his debut novel "Dead as Dutch".
* Review by Debbie.