About the Company

:
Pronounced "Impatience", and named after the little ground-covering flower, Impatiens Designs hopes to be your favourite costume jewelry boutique. I use the highest quality materials possible in my pieces, and the only pieces that make it here are the ones that I'm happy with and would wear myself.
I've been a jeweler for nearly 20 years now, and i'm still learning. I started out beading, and it's what I always come back to, despite my love of all things wire-wrapped. I've flirted with many a technique, including soldering, metal work, and even porcelain bead making, but I always come back to the wire and beading.
Many of my pieces are one of a kind, simply because I don't purchase most supplies in wholesale quantities. I buy small runs of findings and pre-shaped/-cut/-polished beads or gemstones, and tend to buy only enough to do the project I have in mind. This means that most of the time, once an item is purchased, it's gone forever.
I don't make or use many patterns, as my design method is incredibly organic and tends to be governed more by feel than anything. Often, the end result is nothing like what I started out thinking of.
I work in a variety of materials, including vintage components and beads, modern components and beads, as well as gemstones and precious metals. I have a habit of taking pieces and parts that you wouldn't normally think of together, and blending them into my pieces in ways that, while not entirely unheard of, are somewhat unexpected.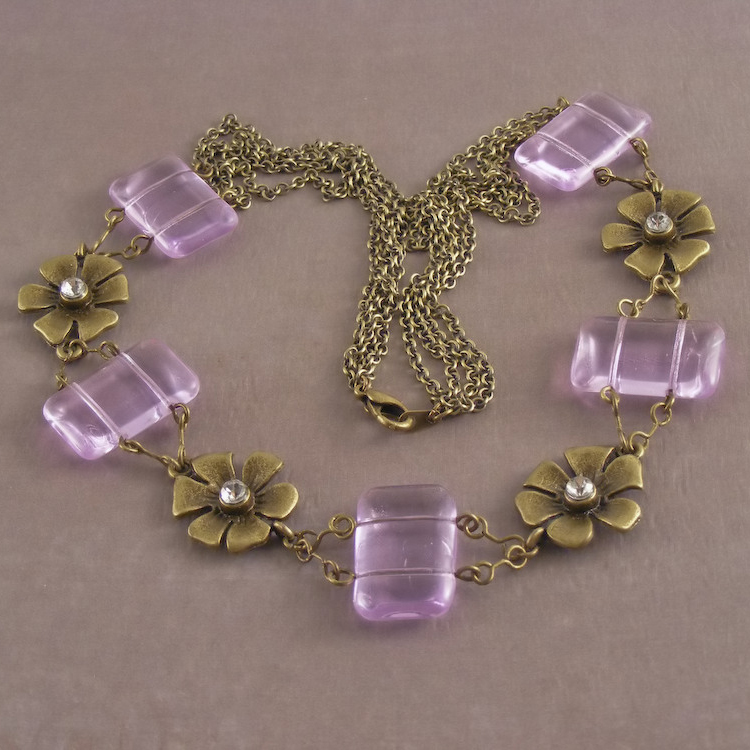 OFFER:
15Giveaway
will give the buy 15% off on any item on
http://ImpatiensDesigns.com/
BUY IT:
You can find great accessories, bracelets, earrings, finger rings, necklaces and set pieces in this shop. The prices start from $6.00.
WIN IT:
One (1) winner will receive Simple Hoop Earrings. (Value: $31.60 USD)
* I wasn't paid or didn't receive anything in any way. I'm not responsible for the shipping of the prize. I'm not affiliated with this company.