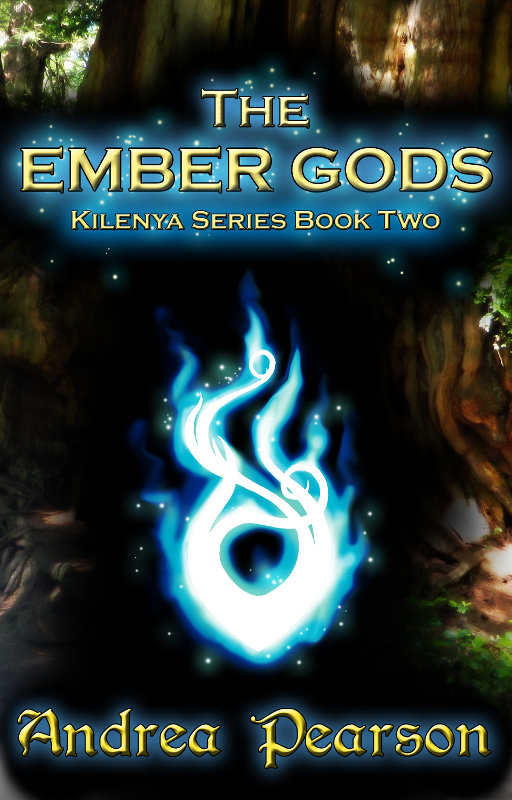 Format: Kindle Edition
File Size: 297 KB
Print Length: 282 pages
Page Numbers Source ISBN: 1466381612
Sold by: Amazon Digital Services
Language: English
ASIN: B005OU660O
Jacob Clark has just returned from the world of Eklaron, where he frustrated the evil plans of the Lorkon and returned the magical Key of Kilenya to its rightful owners. His quest is far from over, though—Aloren is trapped in Maivoryl City by the Ember Gods, and Jacob can't return to save her until he receives the potion that will protect his team from the corrosive influence of the Lorkon.
Balancing between this new world and his own proves tricky. Not only has he started his first year of high school, but his magical abilities are bringing him too much attention. He feels pulled by both sides, hoping he'll figure out his special powers to save Aloren in time.
About the Author

:
Andrea, a Brigham Young University graduate, is an avid reader and outdoor enthusiast (hiking, fishing, boating, biking, spending time in the Rocky Mountains, and taking walks). She spent a year and a half serving the Spanish speaking community in Toronto, Canada, and fluently speaks 2 ½ languages. She plays several instruments, not including the banjo, and loves putting together musical arrangements. Her favorite sports are basketball and football, though several knee surgeries and incurably awful coordination prevent her from playing them.
Andrea is always in the mood for a good movie with close friends and family (especially her husband and mom), with a large glass of milk and a bowl of overly buttered popcorn nearby. She also enjoys oil painting, making earrings, squeezing every bit of oxygen out of Ziploc bags, and she hopes to someday travel to Italy and Alaska.
PS

: Don't forget to visit her
blog
.
OFFER:

The Key of Kilenya, Kilenya Series Book One, is available for free for the next few weeks.
You
will have to create an account on Smashwords, then you'll be able to download it.
BUY IT:

You can buy this book on Amazon (paperback: $11.99) and Smashwords (e-book: $1.99).
WIN IT:

Five (5) winners will receive an e-book copy (for Kindle, Nook and any other eReader) of
The Ember Gods
, Kilenya Series Book Two by Andrea Pearson. (Value: $2.99 USD)
The winners
will have to create an account on Smashwords, then they'll be able to download it.
a Rafflecopter giveaway
* I wasn't paid or didn't receive anything in any way. I'm not responsible for the shipping of the prize. I'm not affiliated with this company.