Travelling is a fantastic experience, so why not remember your adventures by buying a selection of exciting souvenirs along the way? Choose something unique to the countries you have visited and purchase the most unusual and cultural items for your trinket box.
Here's a selection of souvenirs that you certainly won't want to give away:
1. Yukata – Japan
If you are lucky enough to visit Japan, browse the local stores for a yukata, a casual summer kimono made from light cotton. The perfect garment to show off to your friends back home, yukatas are a traditional form of Japanese dress and can be tailor-made. With straight seams and wide sleeves, yukatas are distinctive in style and are available in many different colours and designs. The ladies of this country often style there hair in elaborate ways when wearing a yukata, so it might be fun to ask a native how to create a stunning up do.
2. Nyau Mask – Malawi
A beautiful country in Southeast Africa, Malawi is one of the most intriguing places on earth. While exploring this wonderful part of the globe, keep an eye out for a Nyau mask worn by a secret society of the Chewa tribe. Made from wood and straw the masks are traditionally used during rituals and have become a huge part of Central and Southern Africa's culture. With many different masks available representing everything from white people to lions, these are hard to buy but are definitely worth the search – and the extra luggage charge.
3. Russian Dolls – Russia
Russian dolls make a wonderful souvenir and consist of beautifully carved wooden dolls of decreasing size placed one inside the other. Available in many themes from peasant ladies wearing a traditional safaran jumper dress to Soviet leaders, Russian dolls have been around since 1890 and form a large part of Russia's history. Like many souvenirs you can find the dolls around the world, however, they are often of poorer quality and consist of fewer dolls. Authentic Russian dolls can contain an impressive number of figures (sometimes as many as 50) and are special pieces of art you can cherish.
4. Shona Stone Sculptures – Zimbabwe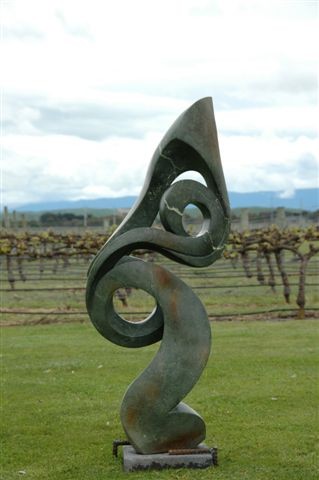 Despite its political problems, Zimbabwe remains one of the most stunning countries on this planet and is home to some of the most talented artists. Shona stone sculptures portray animals and humans in realistic and abstract form and are truly beautiful to behold. Hand crafted with love and care for centuries, each piece is unique and has the natural patterns of rock formed millions of years ago. Shona stone sculptures are elegant, different and look great in the home making them a wonderful buy.
5. Clogs – Holland
What better way to remember a trip to Holland that by taking home a pair of traditional wooden clogs? This extremely quirky type of footwear has become associated with the Dutch who still wear this incredibly durable type of shoe to work – especially in the fields. While clogs can be found in other countries such as Sweden and France, the design painted on them will mark them apart. Buy a pair with windmills painted on them, one of Holland's most-famous symbols and enjoy a really special buy.
The next time you set off on your travels make sure you have enough spending money to buy some really wonderful souvenirs. You might want to buy a few unusual gifts for friends and family too, but watch out as you might end up keeping them for yourself.
This article was produced on behalf of Hotel Club; where finding
hotels in Ho Chi Minh City
is the only the beginning of your souvenir hunting adventures.